DONTAKU : KL
opposite KL Plaza and Lot10, next to Public Bank and same row as 101's, we decided to give
Dontaku
a visit.
appetiser - tako tomato salad
- baby octopus, tomato, lettuce and the salad sauce has a tinge of wasabi added in it. multiple orgasms, head throbbing experience guaranteed!!! excellent dish!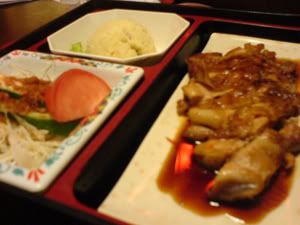 main - chicken teriyaki. normal like every other japanese restaurant. set comes with teriyaki grilled chicken, rice, potato salad, salad & miso soup.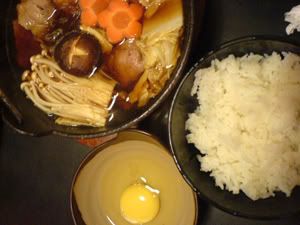 main - sukiyaki. this is not a set, rice was a separate order. sukiyaki comes with raw egg as a dip. broth was a little too sweet. sukiyaki consist of beef, chinese cabbage, leek, onions, golden mushrooms & tofu.
highly recommended dish.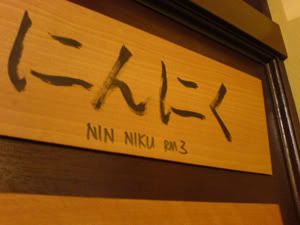 authentic deco and menu found all over the place, but this particular one caught my attention...Nin Niku.....(means something obscene in chinese language)
what i like about the place is that they have japanese staff working meaning the food is not malaysianised. hot towels served once you got to your table and tea is free.
Address: 148 Jalan Bukit Bintang, 55100, Kuala Lumpur, Malaysia.
food genre : japanese
location : KL
price range : RM25 - RM80
ratings : 3.8-forks / 5-forks
recommended? YES
other notes : non-halal i think, as they have katsu-don (pork rice), japanese diners